The Salmon River Fly Box is Salmon Idaho's only full-service fly fishing shop. We opened our doors in October 2013, the culmination of years of work and planning by certified fishaholic and Idaho native Steve Stringham who recognized the need for a fly shop when he arrived in Salmon after a career as a fishing guide in Alaska and Central Oregon.
Our Staff
Steve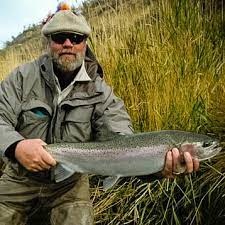 An Idahoan by birth and fly fisherman by choice, Steve grew up fishing the rivers and lakes of his beloved home state, honing his skills and growing his love of the sport on the fabled waters of the Henry's Fork and Henry's Lake. Steve eventually left Idaho in his pursuit of his passion working as a fly fishing guide in Alaska. He settled again in the lower 48 where he worked as a fly fishing guide and commercial fly tyer in Bend, Oregon. There he built a reputation as one of the most knowledgeable and skilled guides on the Deschutes River. After career detours that included stints in criminal justice and ranching (don't ask), Steve returned to his home state with his wife Tammy and their two boys. In 2013, Steve fulfilled a lifelong dream when he opened the Salmon River Fly Box in his adopted hometown of Salmon where the men are men and the steelhead are scared. When he is not in the shop or with his family, you can find Steve on the river working on his snake roll spey cast, casting a bamboo rod to finicky mountain brook trout or bobbing in his float tube.
Logan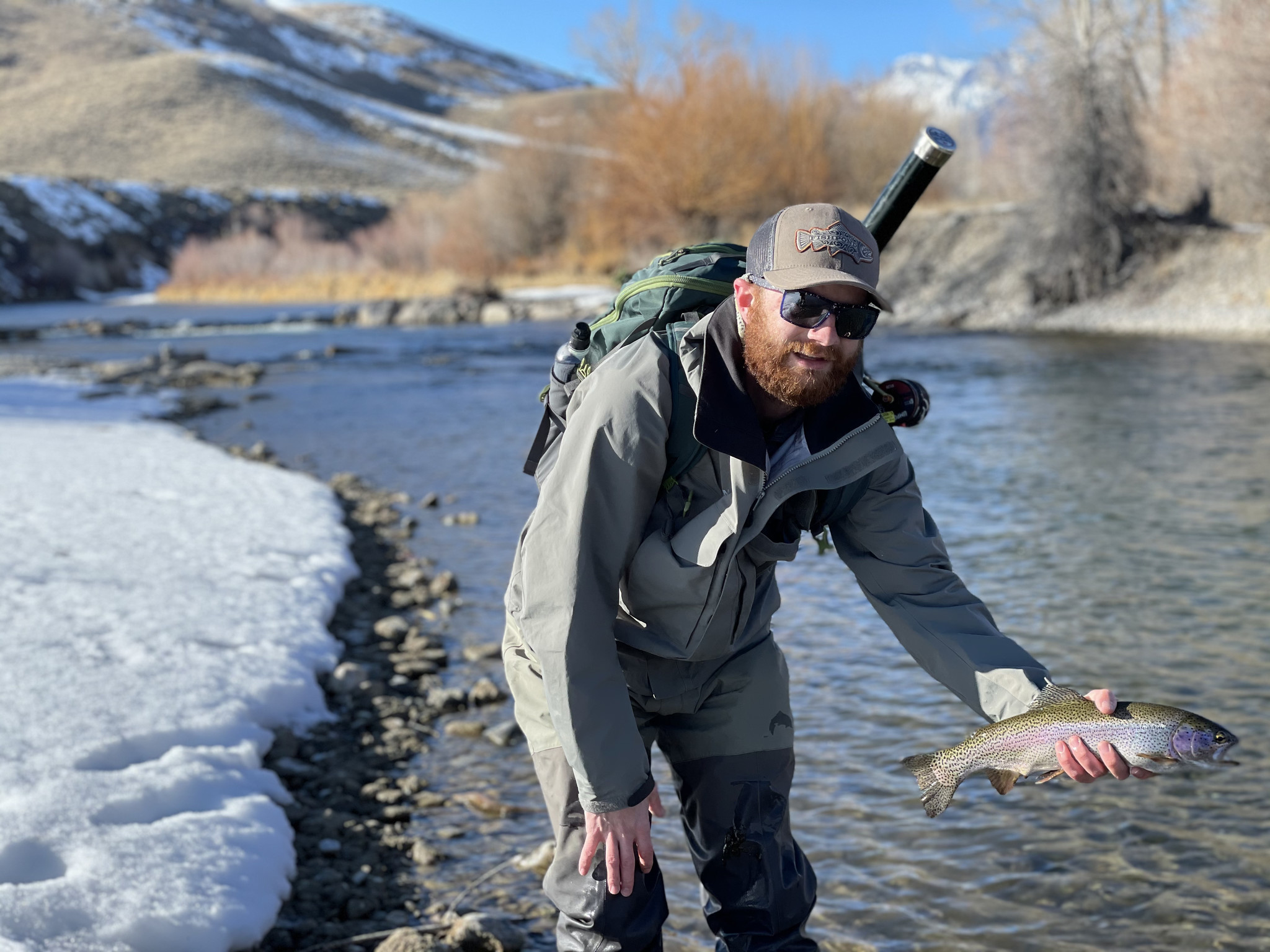 The son of Steve, Logan came to love Fly Fishing naturally. After 7 years in South Dakota serving as a B-1 Bomber Crew Chief in the United States Air Force, Logan ventured back home to work in the fly shop. Maintaining the online store, ensuring correct inventory and helping customers find fish are just a few of the daily tasks that Logan takes on everyday. When not at the shop, you can find Logan fishing on any of the local waters, tying big streamers, watching a Seattle Mariners game or just hanging out with his dog Khalyla.
Sierra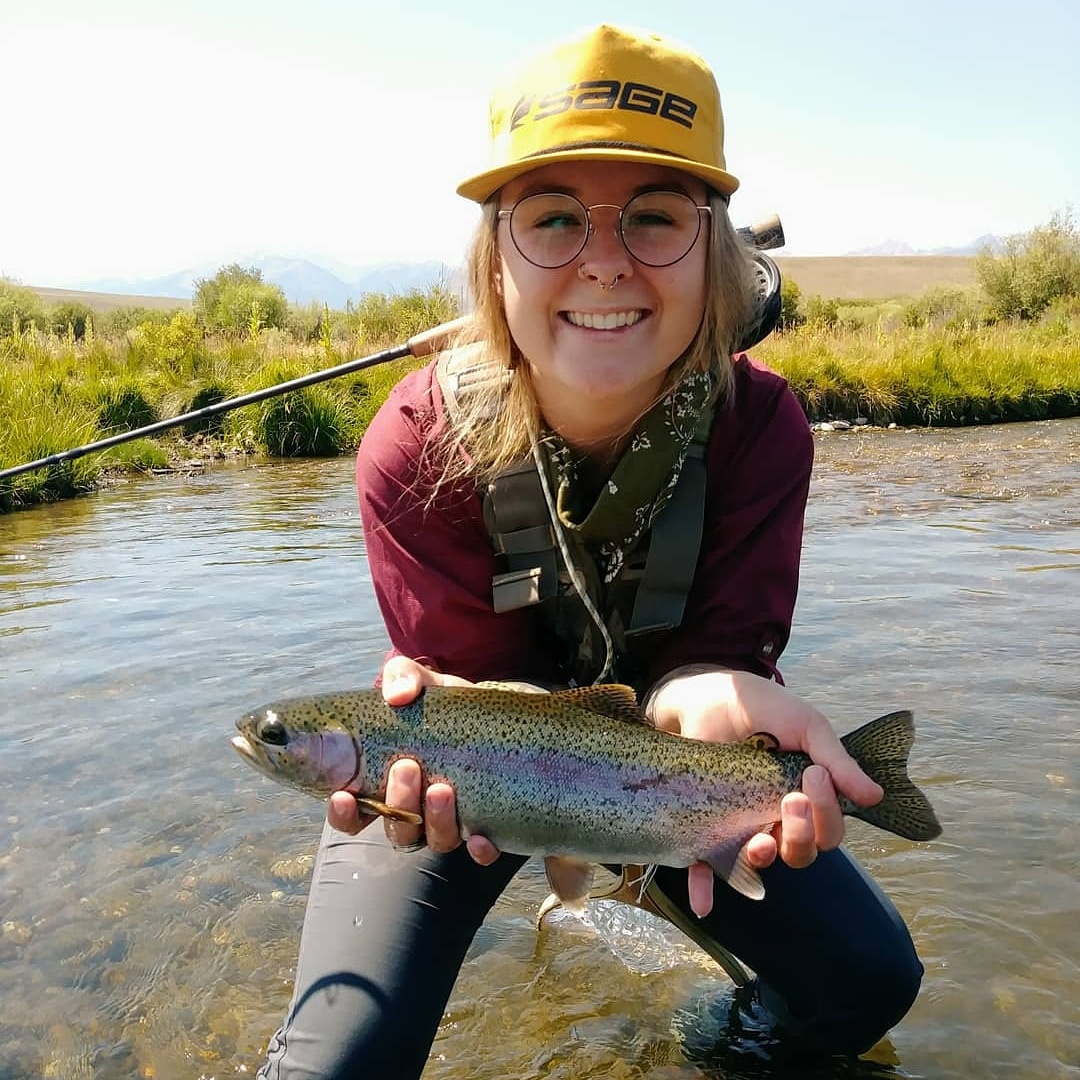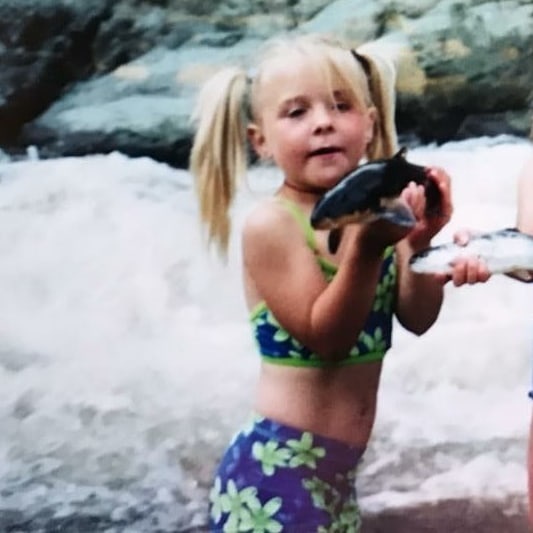 Sierra is a born and bred Idaho native. The mountains and streams of this state have been with her family for 5 generations. The passion she holds for fly fishing is something she enjoys sharing with everyone. As a self taught angler Sierra is always eager to show anyone what she has learned over the years.
One of her favorite things about fly fishing is the serenity of standing in a cold, remote river presenting mayfly patterns to Native Westslope Cutthroat and watching them eagerly sip her fly. 
When Sierra isn't in the shop, slinging flies, and getting people stoked on fly fishing, You can find her floating the Salmon River in a drift boat with her partner Mike and dog Kevin or nestled away in the mountains on the search for new waters and hungry trout.
If there isn't a fly rod in her hand, she is found reading books by her wood stove, hunting Mule Deer, or running her silversmith business where she creates silver jewelry with river stones and pebbles.