Guided Fly-Fishing Trips on the Salmon River
The Salmon River AKA "The River of No Return", flows undammed 425 miles from its source to the confluence of the Snake River. It flows entirely within the state of Idaho. The Salmon is a diverse fishery and contains Chinook and Sockeye Salmon, Steelhead, Rainbow, Cutthroat, Bull Trout, Small Mouth Bass, Mountain Whitefish, and Northern Pike Minnows. We fish approximately 100 miles of river and primarily fish for the Trout and Steelhead species. 
All trips are strictly catch and release with barbless flies.

Our guide staff is a small and elite group selected for their fishing and boating skills. Most are also well versed in local history and flora/fauna seen on your trip.
We use Drift Boats and/or rafts depending on river conditions. Both are set up specifically for fly fishing and are very safe and comfortable watercraft. These boats are set up to accommodate 1 or 2 anglers. 
We supply a Deli style lunch, water, and soft drinks on full day trips. Special diets may be accommodated with advance notice. We typically stop on the riverbank for lunch.
TROUT TRIPS
The Salmon River has a healthy population of both Rainbow and Westslope Cutthroat Trout. The trout respond favorably to dry flies and that is our preferred technique. We often employ a small nymph, along with the dry fly and will use a nymph setup when conditions call for its use. 
It is lightly fished in comparison to other Western rivers. 
A typical trout trip meets at the fly shop at 8:00 am. Fishing licenses can be purchased then, and your guide will help you to select the fly patterns you'll need for the day. We spend the day floating and fishing and take out between 5 and 6 in the evening. 
We can provide fly rod setups for your use free of charge with advance notice.
STEELHEAD TRIPS
These amazing fish are native Rainbow trout, which migrate to the ocean and return as adults to spawn. The fish run from 23" to well over 30". While never easy to catch, they are a fish you will remember for a lifetime!
We fish in the traditional style of swinging flies while wading. Early season we normally utilize floating lines and switch to sink-tips as the water cools. Spey rods are most often our weapon of choice, and we love helping new Spey casters.
Our Steelhead season starts in October and ends in April. October, November, and March are typically the best months. These trips are usually long days, beginning and ending in the dark.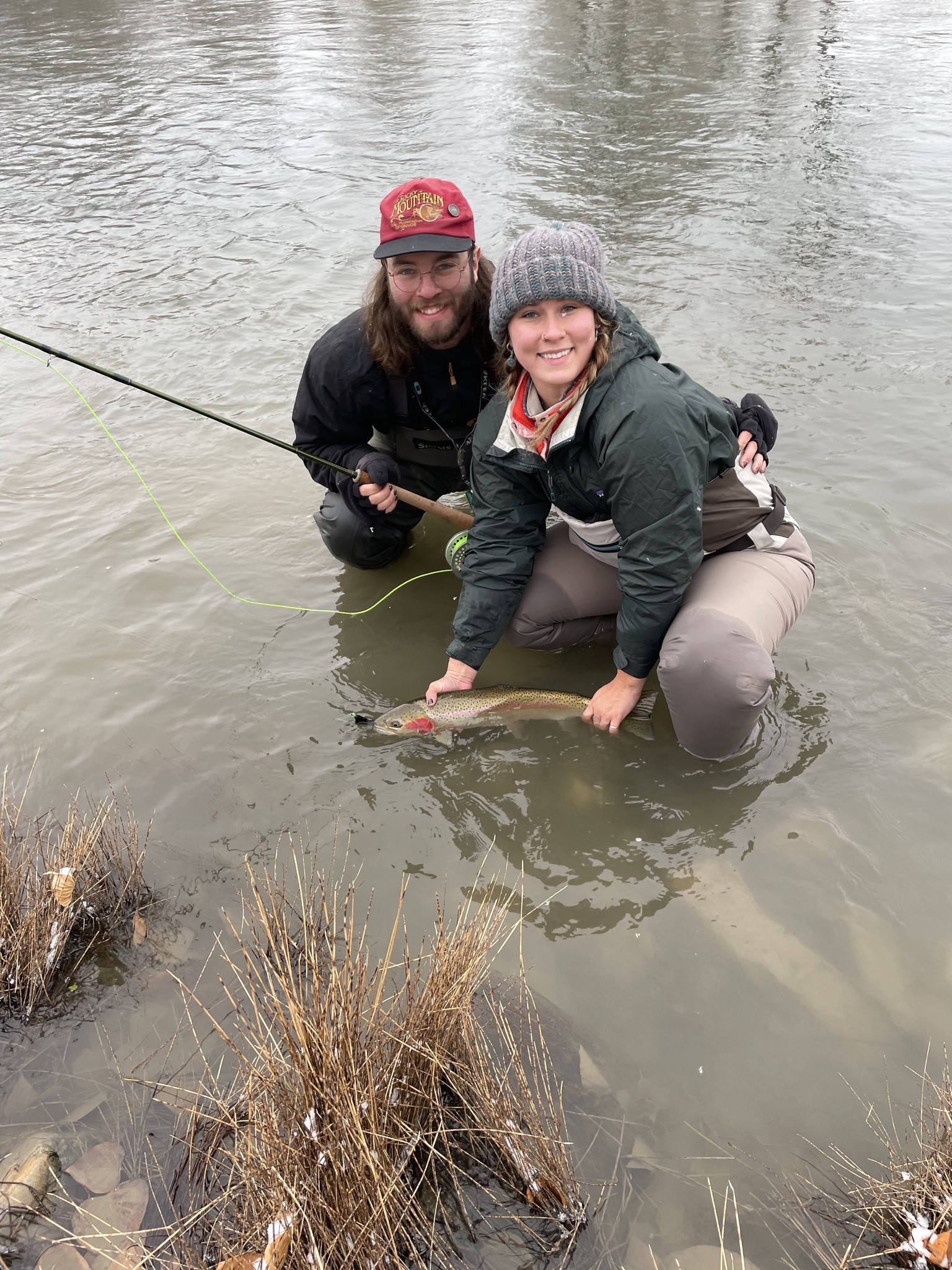 RATES
 Full day Trout float trips $550.00 per guide, per day
Full Day Steelhead float trips (dark to dark) $600.00 per guide, per day
Half day Steelhead (walk and wade, 1-2 anglers, 4 hours) $450.00
WHAT'S NOT INCLUDED?
Valid Idaho fishing license, Steelhead tag, guide gratuities and personal items. You will receive a complete equipment list with your trip confirmation.
HOW DO I BOOK MY TRIP?
Give us a call at 208-756-1939 or email at [email protected] and we'll get you the dates you're looking for.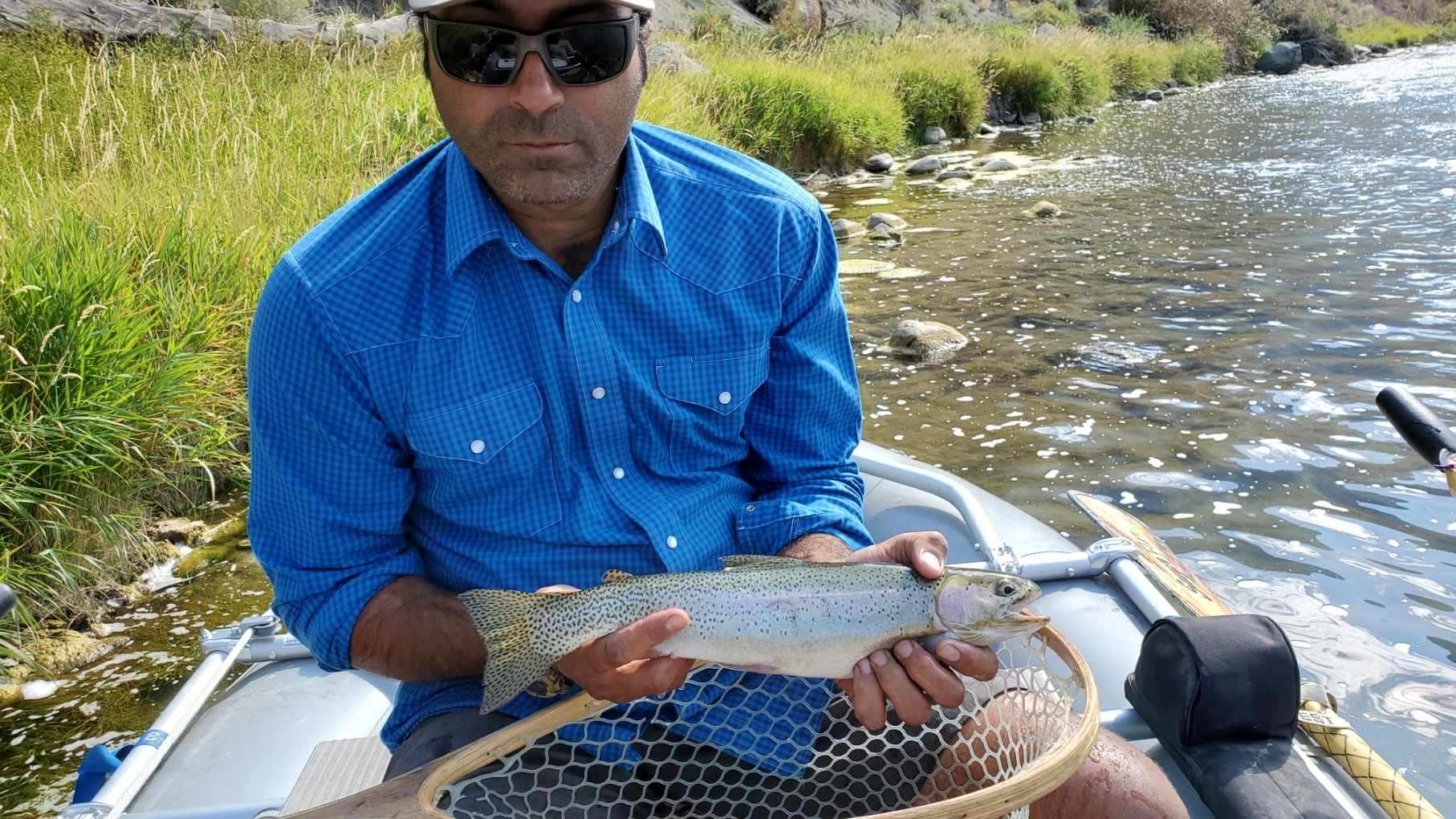 DEPOSIT and CANCELLATION POLICY
A 50% deposit per guide is required at time of booking. The balance is due 30 days prior to you reservation date.
If you must cancel your trip outside of 30 days of reservation, we charge a $50.00 cancellation fee and the balance refunded immediately.  Trips cancelled inside of 30 days will result in deposit forfeiture.
If we cancel your reservation due to river conditions, we will return your deposit in full. We fish in inclimate weather and will only cancel if the river is unsafe or deemed unfishable by our guide staff.
[powr-form-builder id="00915e83_1643300448"]