Fishing Report 04/28/2022
Fishing Report 04/28/2022
With Steelhead season coming to a close, it's time to put away the spey rods and get ready for an awesome Summer full of trout. It was great to see everyone last fall and this spring and we hope to see you all next year. We are all hoping for a better run next year.
Trout fishing has been excellent so far! We've been catching a lot of fish while taking advantage of the warmer days. I really encourage you to get outside and fish some of the awesome trout fisheries we have around Salmon. 
Salmon River
The Salmon River is fishing pretty good right now and should only continue to get better, hopefully with some action on top. Nymphing under an indicator is the way to go now, however. Good Flies right now include: Pat's Rubber Leg's, Prince Nymphs, Pheasant Tail Nymphs, and occasionally Woolly Bugger's. The best way to fish the Salmon River is from a boat but if you're looking to wade, drive along the river road and look for eddy's you can access and fish those. The river is still pretty cool and all of those eddy's should be loaded with Cutthroat and Rainbow's. This is a really good time of year to fish the Salmon before all the Cutthroat head up into the tributaries.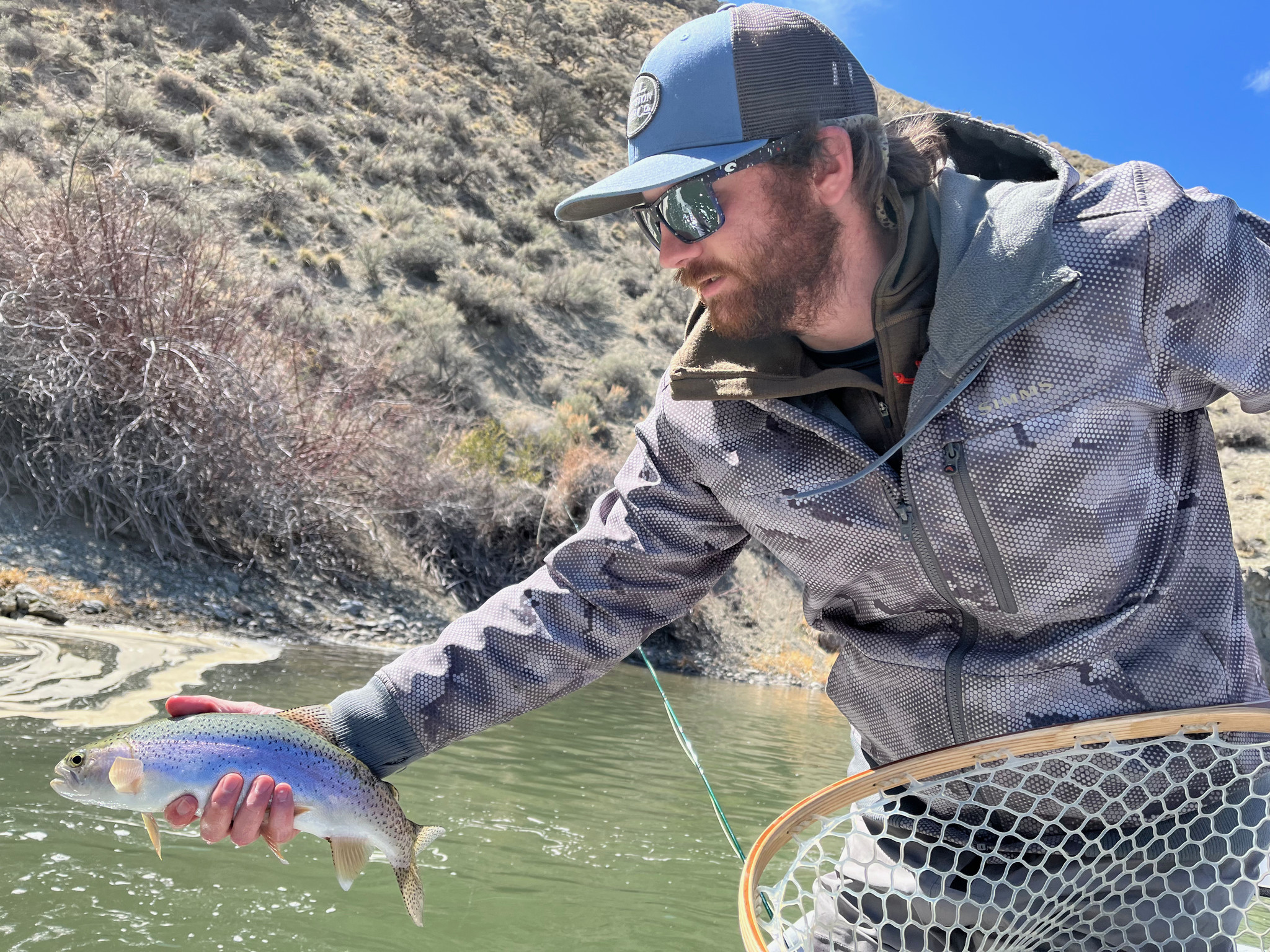 Lemhi River
The Lemhi River is fishing particularly well. Normally, this time of year is a bad time to try and fish The Lemhi. The water is way too fast and high to wade and we don't really get an opportunity to fish it until mid July. This year the water is low and clear which makes it really easy to get around and also perfect for fishing. Again, nymphing is the way to go, but I did pick one up with a caddis fly earlier this week so fishing a dry fly isn't completely out of the question. If you ever wanted to try Euro-style nymphing, The Lemhi is the perfect river for that style of fishing. Flies that have been working well include: Tungsten beaded Pat's Rubber Leg's, Prince Nymphs, Cased Caddis, French Dips, Blowtorch's and Caddis Pupa's. It's also wise to have a box full of Caddis dry flies as well. They should be pouring off any day now. Access is always tough on The Lemhi but you can jump in at any bridge and go up or down from there as long as you stay below the high water mark.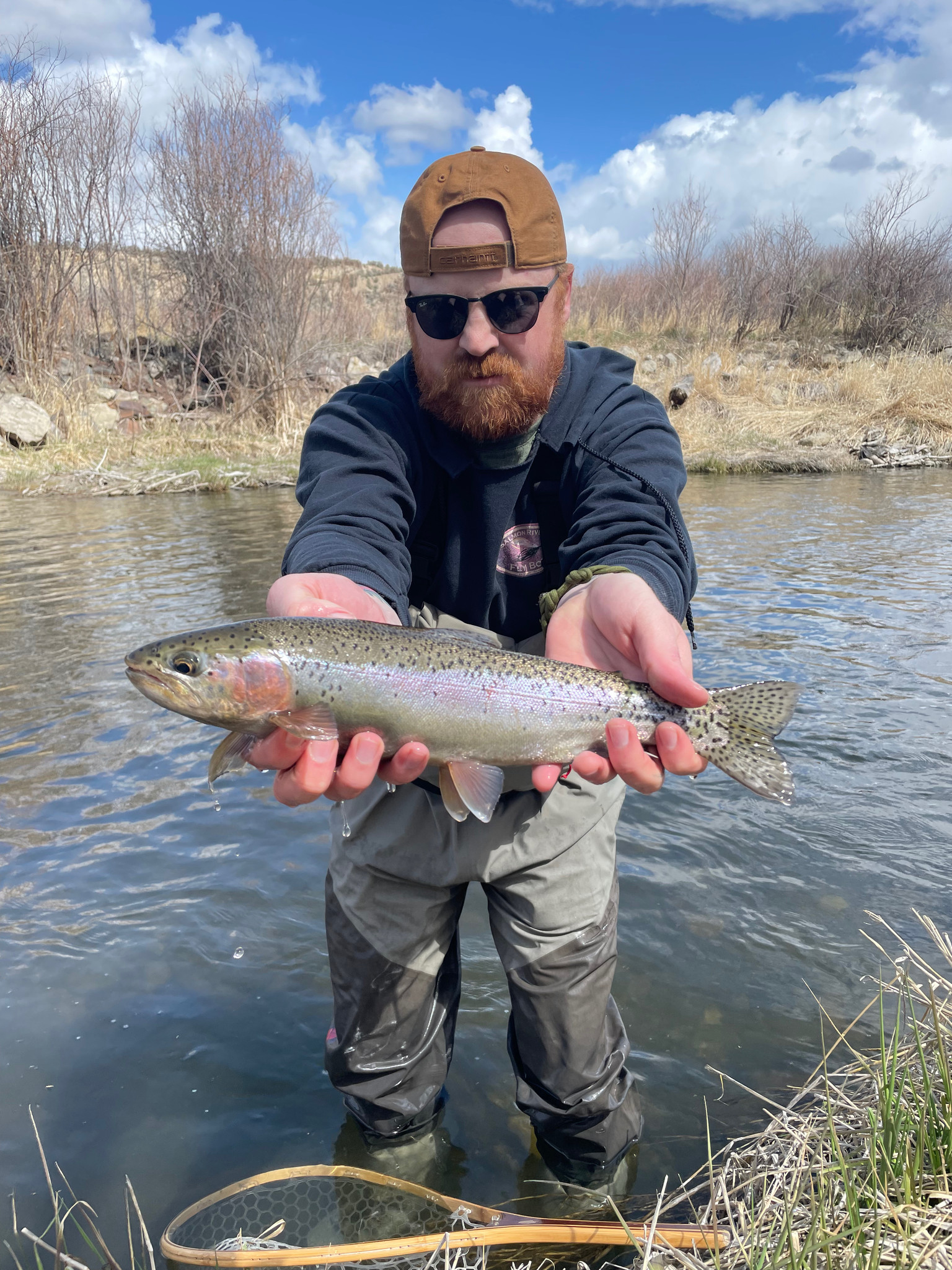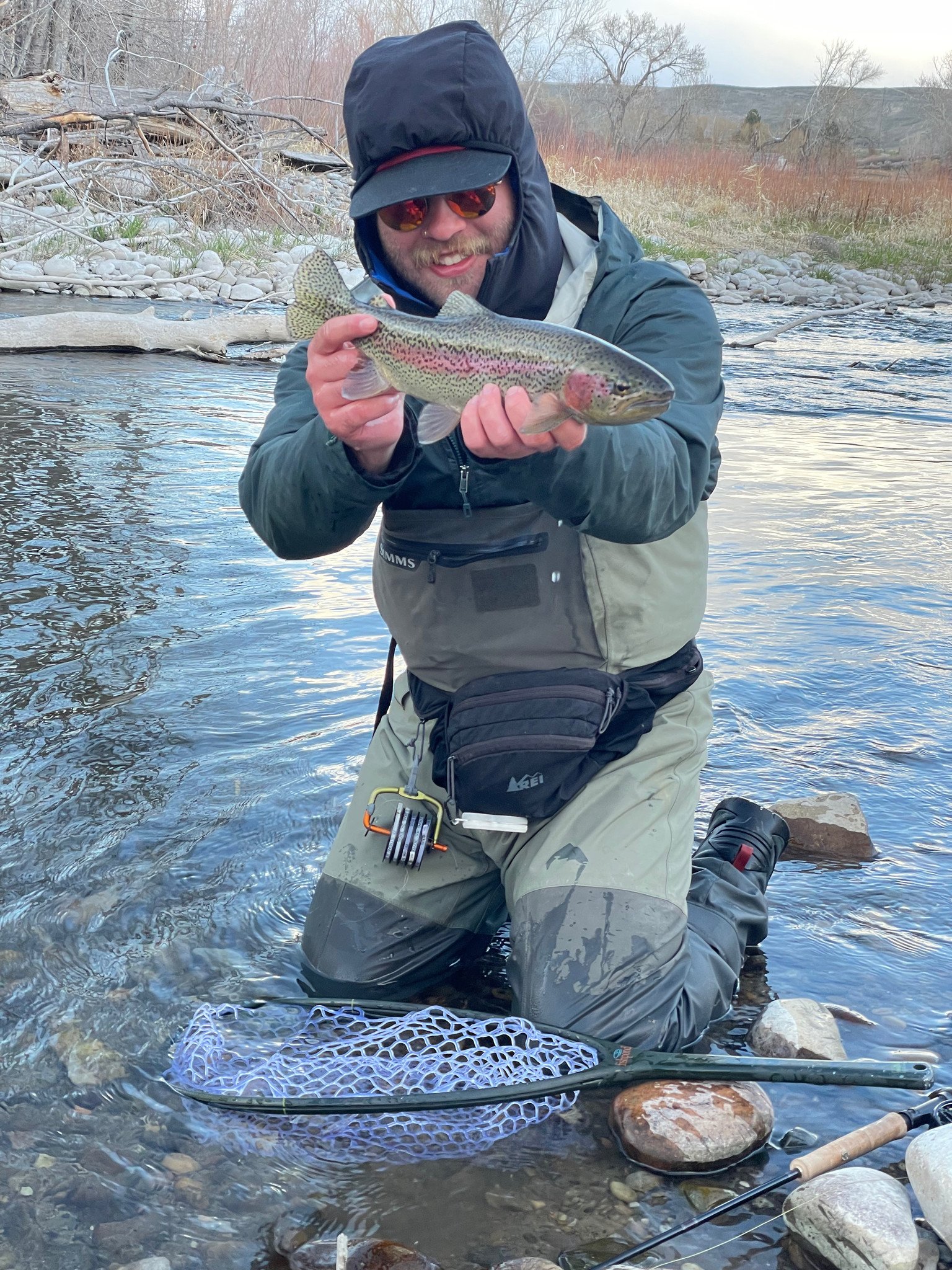 Panther Creek
While May isn't typically the peak time to fish Panther Creek, it's really fun to make the drive out there and spend a few hours looking for fish. You'll mostly catch Mountain Whitefish this time of year, but you're doing it in what I think is the most beautiful landscape in the world. You can catch the elusive resident Rainbow Trout this time of year, but fishing doesn't get really good until mid-June. Small nymphs like Flashback Pheasant Tails and Hare's ears will be the ticket here. Fishing the Confluence where Panther Creek goes into the Salmon can be really good this time of year and that will most likely be your best shot at catching a Cutthroat.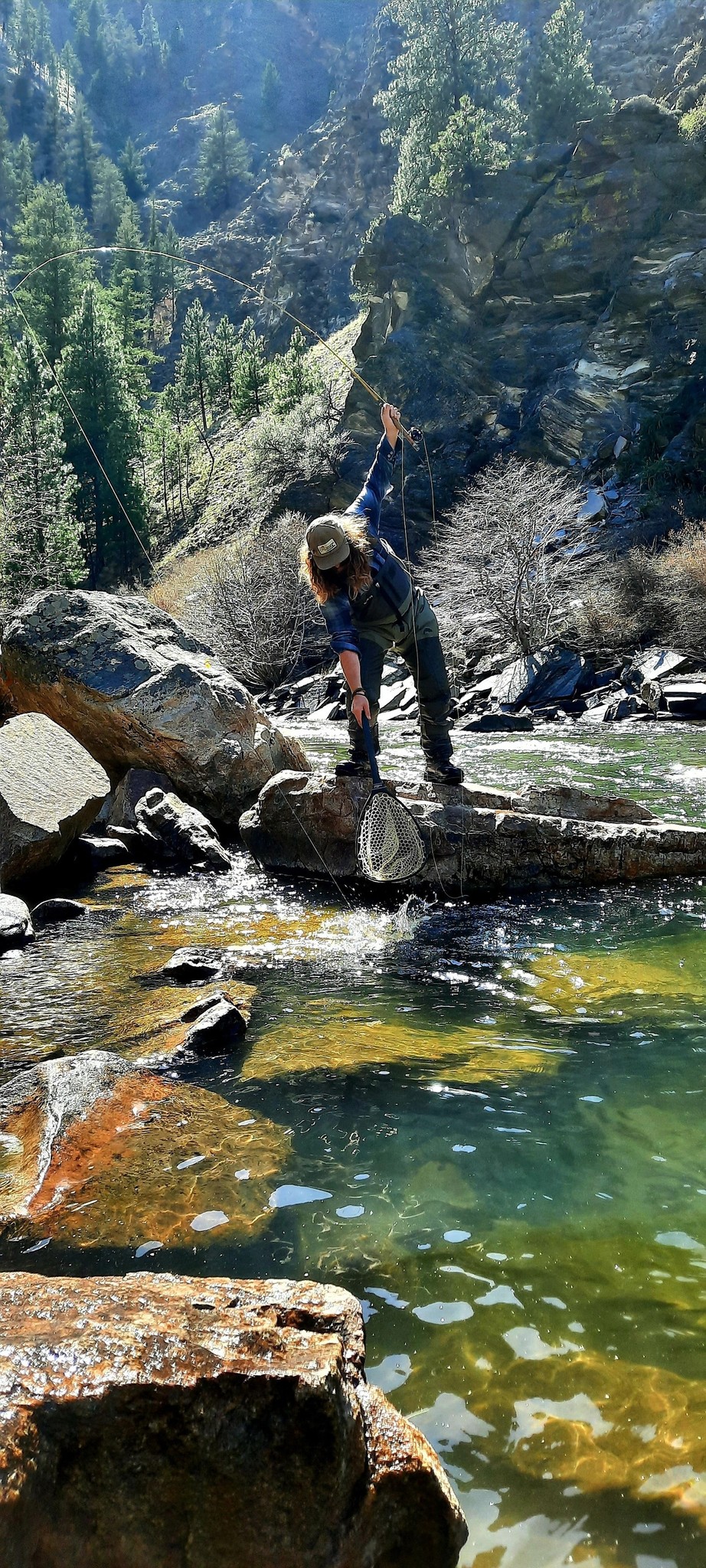 We still haven't made it up to fish any of the lakes yet. Look for another report on that in the coming weeks.
Fishing in The Salmon area has been great. Whether you're an experienced angler or a beginner I encourage you to come into the shop and say hi! We can get you pointed in the right direction! Also, check out our online store. If it's on the website, we have it in stock, ready to ship to you. If you're interested in a guided trip, now is definitely the time to get it booked. We still have some dates open and would love to take you fishing. From now until June 15th Guided Fishing Trips Will be discounted $50 if they are booked in the May 1 - June 15th Timeframe.
Hope to see you on the water!
- Logan