Logan's Favorite Products of 2021 and Holiday Gift Guide
Logan's Favorite Products of 2021
Believe it or not, this was a difficult list to come up with. I'm privileged to work in a fly shop that carries a wide variety of fly fishing and outdoor products and it's difficult to choose just a few to spotlight. After a few days of thinking about it I decided to pick products that I thought made your hard earned dollars go a long way. I'm always on the lookout for products that are a good buy in both quality, and price.
I really think this is one of the best buys for fly tyers. This kit has all the tools you'll need and then a few more. These are top of the line tools that would make any fly tyer happy. For $120 you can't really beat this deal. This is the perfect kit for a beginner as all the tools that are necessary for fly tying come in this kit, but this is also a kit for the experienced fly tyer. Tools are probably my favorite part of tying flies. I've used all different kinds and brands of tools and have been consistently impressed with Loon. Their tools are just a little different, but in a good way. The grips and handles on these tools are ergonomic, which just means that they fit comfortably in your hand. For whatever reason most fly-tying tools are the exact opposite of this. I also like how well thought out the tools are. The Gator Grip Dubbing Spinner is one of my favorite tools of all time. Unlike most dubbing spinners, this one is heavy. This makes it much easier to spin the loop by simply using gravity. I also like the hair stacker. The hair stacker is one piece, which is a huge deal. Most hair stackers come in two pieces and they're easy to lose or misplaced and when you lose a piece, you have to buy a new one. Loon's hair stacker works the exact same way, but the two pieces are hinged together.
I also really like the way this kit is set up. It has its own case with foam cut-outs for all the tools. This makes cleanup and storage a lot easier. I highly encourage you to use this kit. Whether you are an experienced fly tyer or a beginner, this tool kit has everything you'll need with tools that are built to last.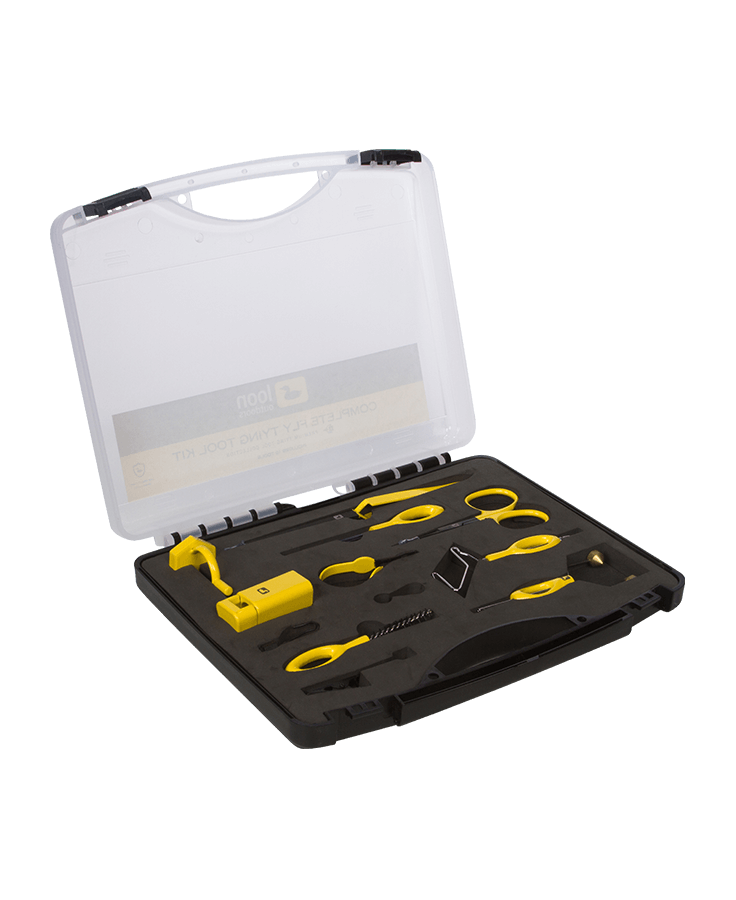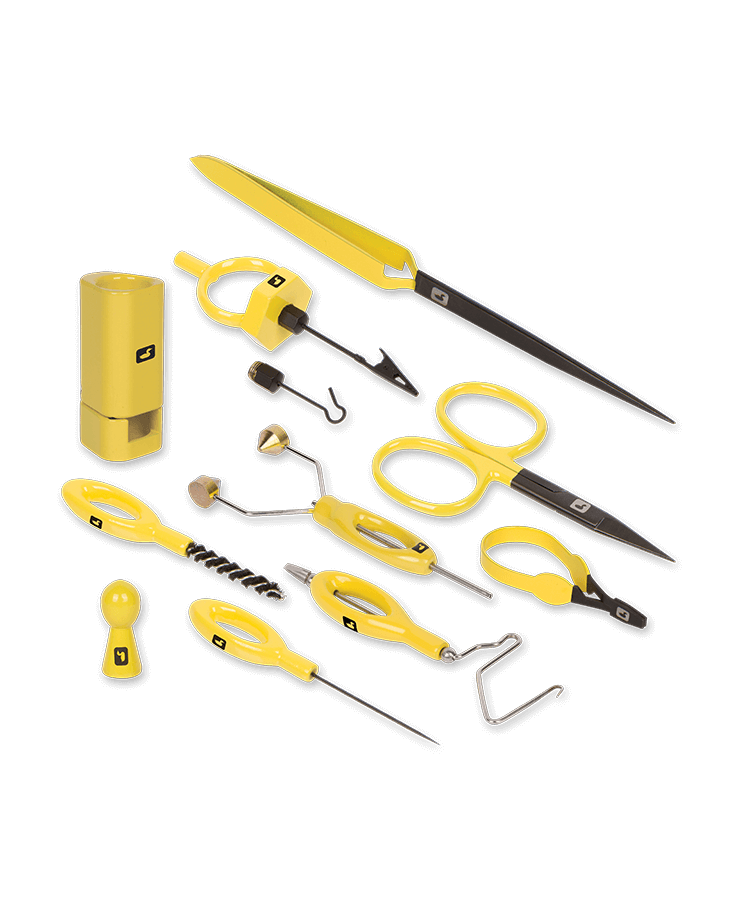 I require caffeine every day. Especially to start my day. Coffee in the morning is just a part of my routine. This can get kind of tricky when I go on trips and I either have to rely on someone that says they'll get the coffee going in the morning or just go without. I don't mess around with any of that anymore. The mini AeroPress has totally changed the game. This is the perfect coffee press that is compact, easy to use, and at a great price. Paired with a Jet-Boil, I can get a cup of coffee in easily under 5 minutes. That's a big deal. $31.95 is a great price as well. Super compactable, I can fit it in any day pack or bag. Everything is stored in a container that doubles as a cup. If you drink coffee, you will absolutely love this product.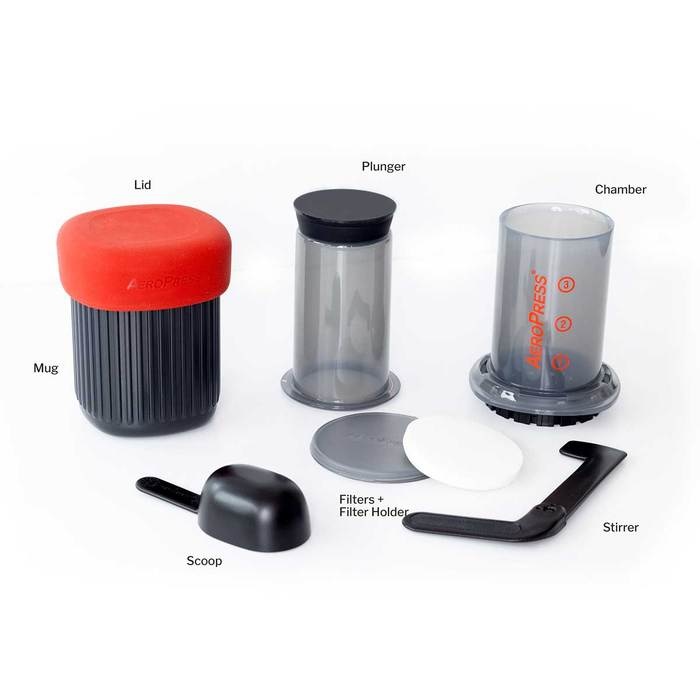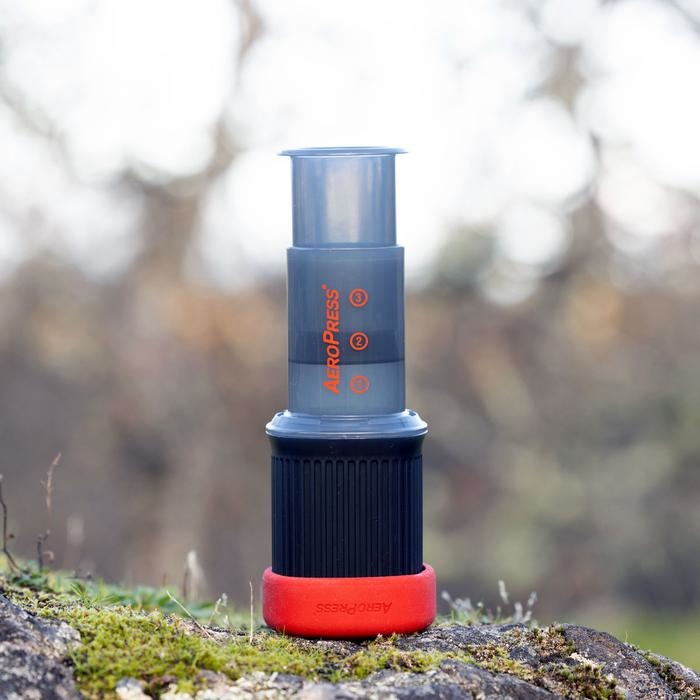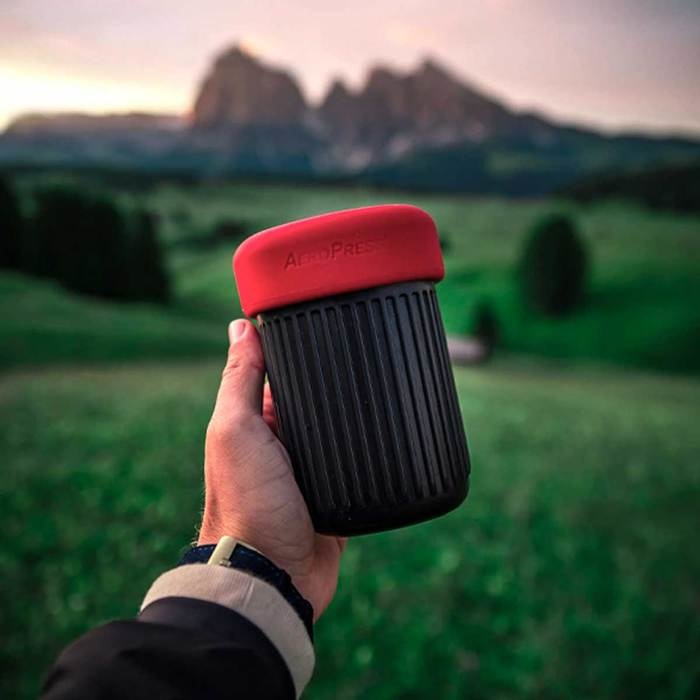 I love technical streams that have a good BWO hatch and that are full of picky, but willing trout. There's just something about casting little dry flies to rising trout that I find very relaxing. The pressure is on, hands are shaking out of excitement while trying to tie a size 20 dry fly. Surrounded by tall, overhanging grass, It's going to take a perfect cast and you'll probably only get one shot at these fish. I know, it sounds like the exact opposite or relaxing, but it's one of my favorite ways to fish. The real question is, what rod are you using?
In my opinion, there is only one rod for this scenario. The R.L. Winston Rod Co. Pure series of rods are unrivaled as far as dry fly rods go. I think these rods are very underrated. Winston came out with the great Air 2 this year and I think that kind of put a shadow on the Pure series. (The Air 2 is a great all-around rod) If you like to fish with dry flies, one of these rods should be in your quiver.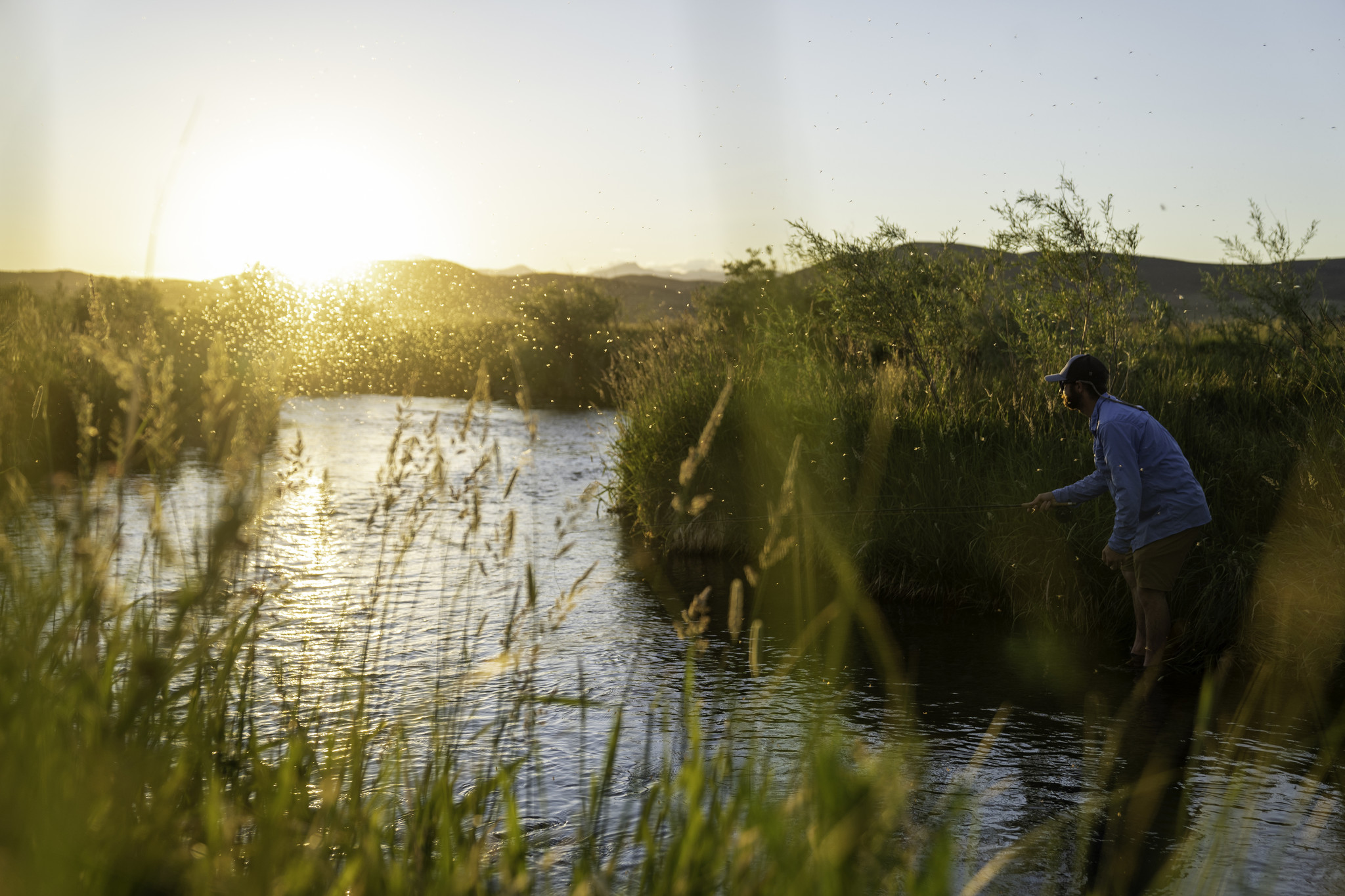 I have always loved Winston rods because of the way they feel in your hand. People who fish Winston's will call it the "Winston Feel". You can literally feel the line working through the guides on the rod. This makes casting one of these American-made rods a lot easier and loads more fun. With almost zero effort, these rods can delicately present small dry flies with absolute accuracy. They also come in a multitude of sizes. There is one for every situation. A few of my favorites are: 9' 5wt, 8' 4wt and 7'6" 3wt. At $895.00, you get a very fine, high-end dry fly rod that eventually turns into an heirloom. I truly think the quality is unmatched. These rods are built in the heart of trout country by fisherman just like you and I and I strongly encourage you to go out and try one of these rods. You won't be disappointed that you did.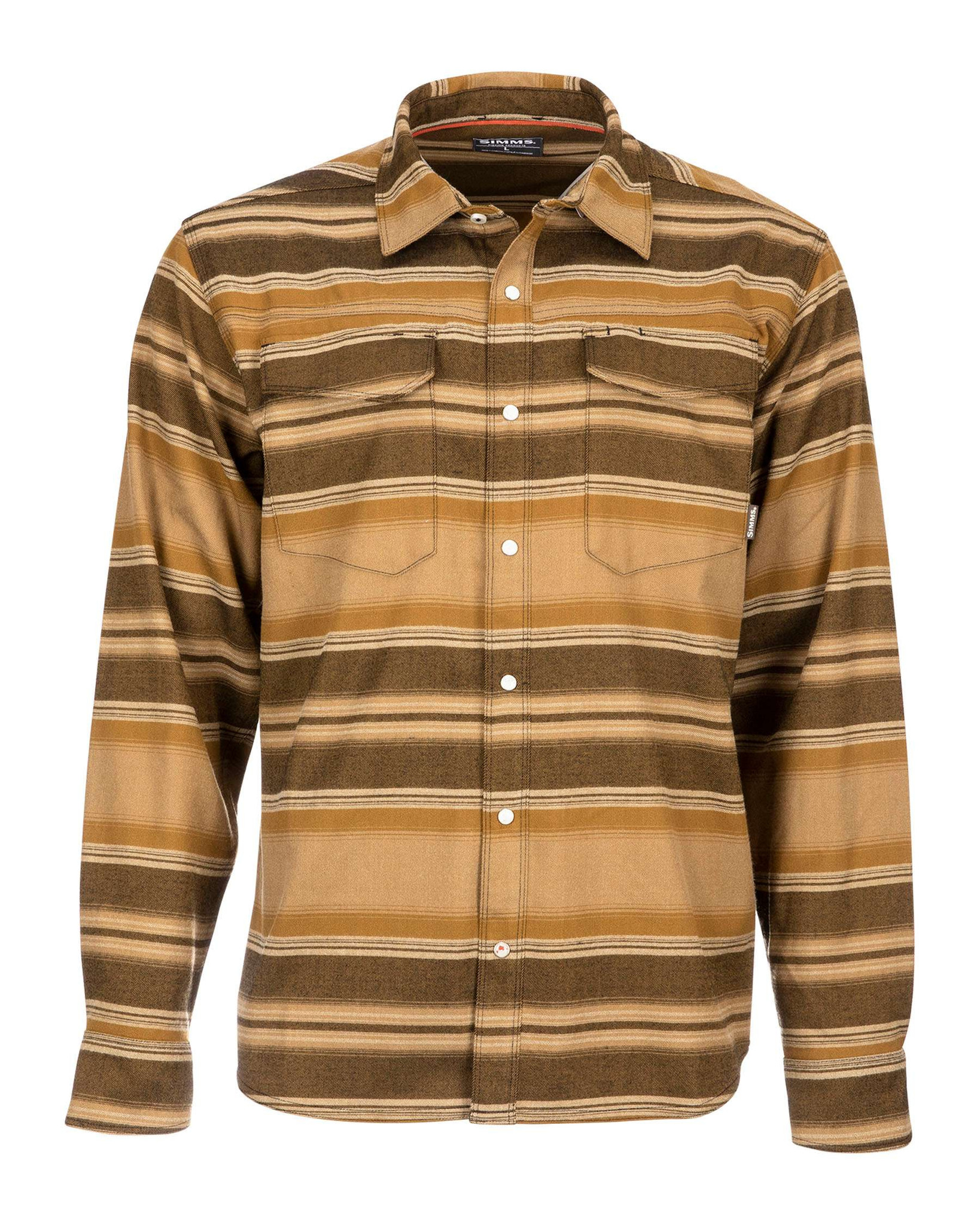 My last favorite product of 2021 is the Simms Flannel Shirts. I really can't say enough about these flannels. They've kept me warm in some of the coldest temps when I'm out fishing or any other outdoor activity. They are super durable and they're also pretty stylish as well. At $99-$120, they are a little pricey, but when it comes to staying warm so I can fish deep into the fall and winter, it truly is priceless. I've been receiving these as gifts for the last number of years and I have quite a collection of them now. Each one of them is still in great shape and are just as good as the day I received them. That being said I think this is a great gift for really anyone that likes outdoor activities.