Posted on
By Steve Stringham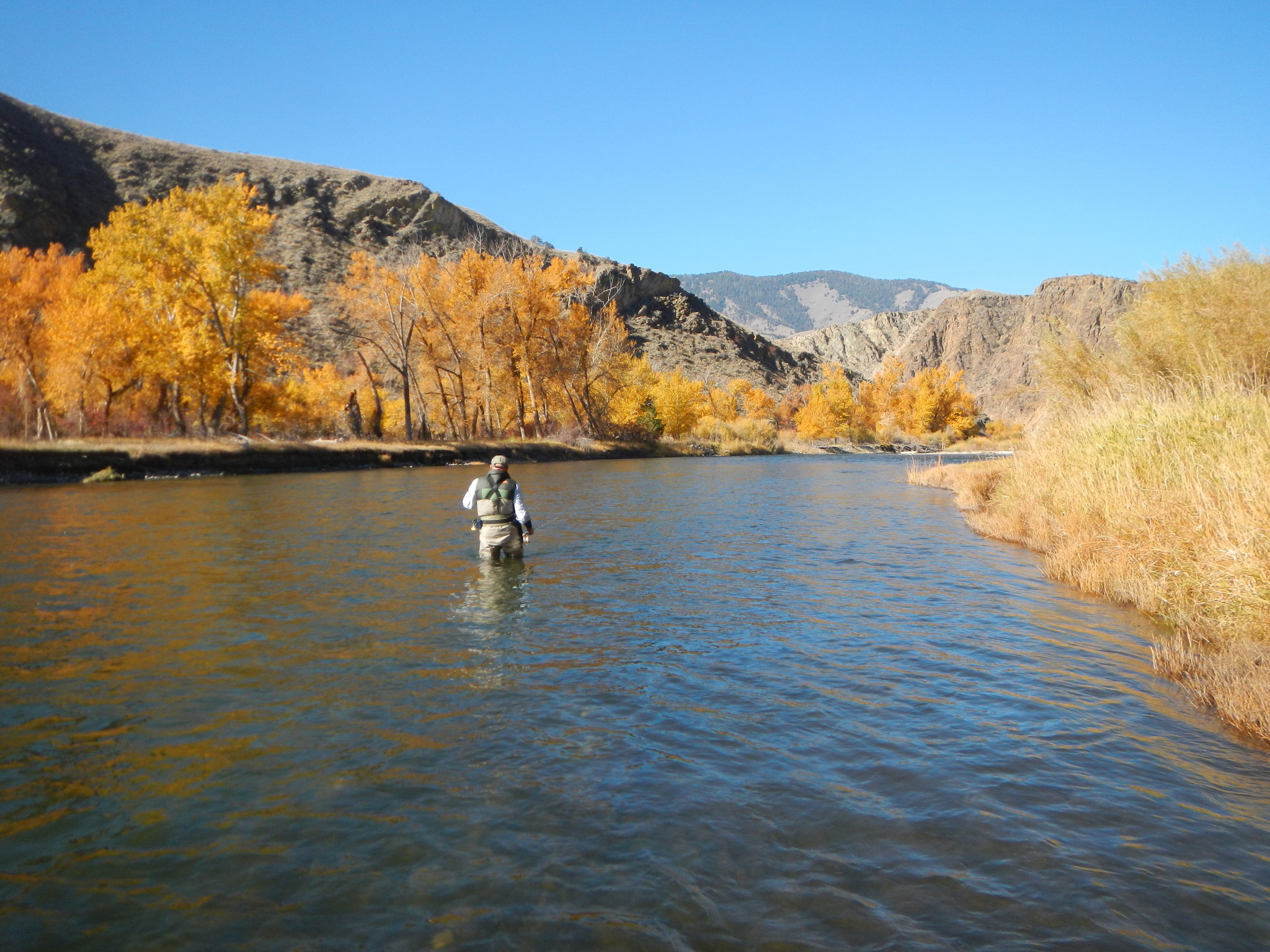 A weekly fishing report for anadromous Steelhead and resident Trout in Salmon, Idaho.
River Report for October 21, 2021
With some hesitancy, here is our weekly fishing report.
With the current poor state of our Steelhead run, some people are choosing not to fish this year.  While I understand and respect their point,  I think as fewer people fish for these magnificent fish, they also lose advocates for their existence. These fish need all the friends they can get right now. Personally, I plan to swing flies like I have every Fall for the last 40 years. I hope to see you out there on the river.
On a better note, the area Trout fishing remains excellent. The Lemhi has fished particularly well the last couple of weeks. Nymphing has been the best method with flies like: Pat's Rubber Legs, Beadhead Prince Nymph and any variety of Perdigons.
The Salmon River in Salmon, Idaho is currently flowing at 973 CFS this morning.  The water temp's have been in the high 40's to low 50's and visibility is in the 18"-24" range. Expect to collect some moss and grass on your flies as the river cleans itself up after a Summer of low water. Steelhead Fishing in the Salmon area has been slow.
The Shoup bridge campground and boat ramp are currently closed to use. The local BLM office is reporting that it will remain closed until at least November 1st.
We now have access to a live webcam showing current river conditions on the homepage of our website.
Check it out!
Also, we are now selling merchandise on line. While the site is not 100% yet, go give it a look. As a thank you, here's a 10% discount code.
The code is SRFB2121