Posted on
By Steve Stringham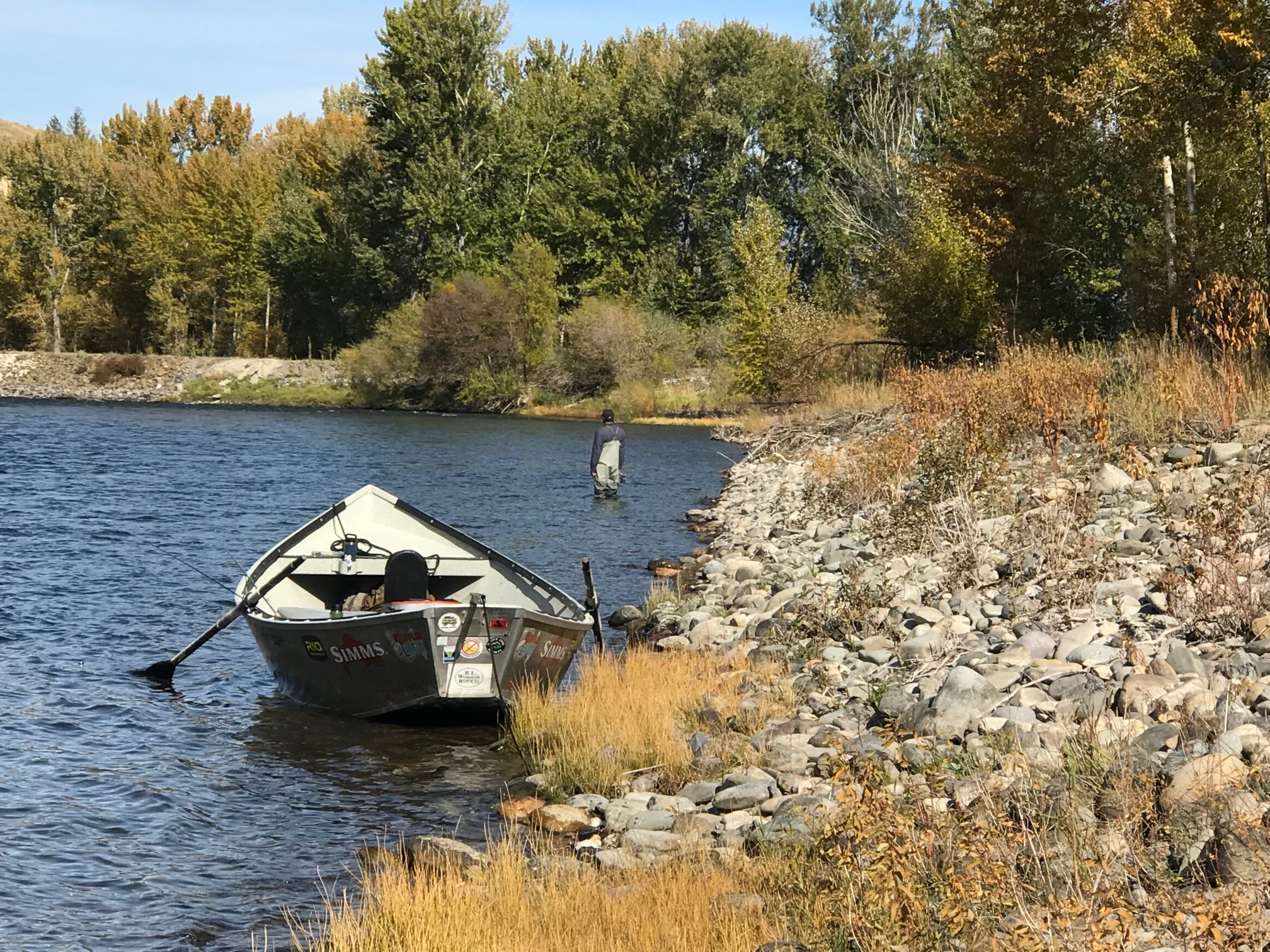 Anadromous and resident trout fishing report for the Upper Salmon River and surrounding tributaries.
River Report for October 28, 2021
The Salmon River in Salmon Idaho is currently flowing at 1150 CFS this morning, down from almost 1400 earlier in the week.  The water temp's have remained in the high 40's to low 50's. Visibility has worsened this week and is in the 6"-8" range, but improving daily.  We are hopeful the river is now clearing and some of the mossy conditions reported earlier will improve.
We received reports of multiple fish being caught above North Fork this week, but expect the better fishing to be downstream. Fishing pressure is very light.
The Shoup bridge campground and boat ramp remain closed to use. The local BLM office is reporting that it will remain closed until at least November 1st.  We're told people can launch at this facility if the contractors are not working. Contact the Salmon Bureau of Land Management at 208-756-5400 for more information.
Trout fishing remains spectacular in the Salmon River Region. The Lemhi is fishing particularly well with nymphs like: Pat's Rubber Legs, French Dips and The Problem Child. With some of these cloudier days, its also worth having a few varieties of BWO's as well.
We now have access to a live webcam showing current Salmon River conditions. It can be accessed at
Check it out!
Don't forget to give us a call for your river shuttle needs.