Posted on
By Logan Stringham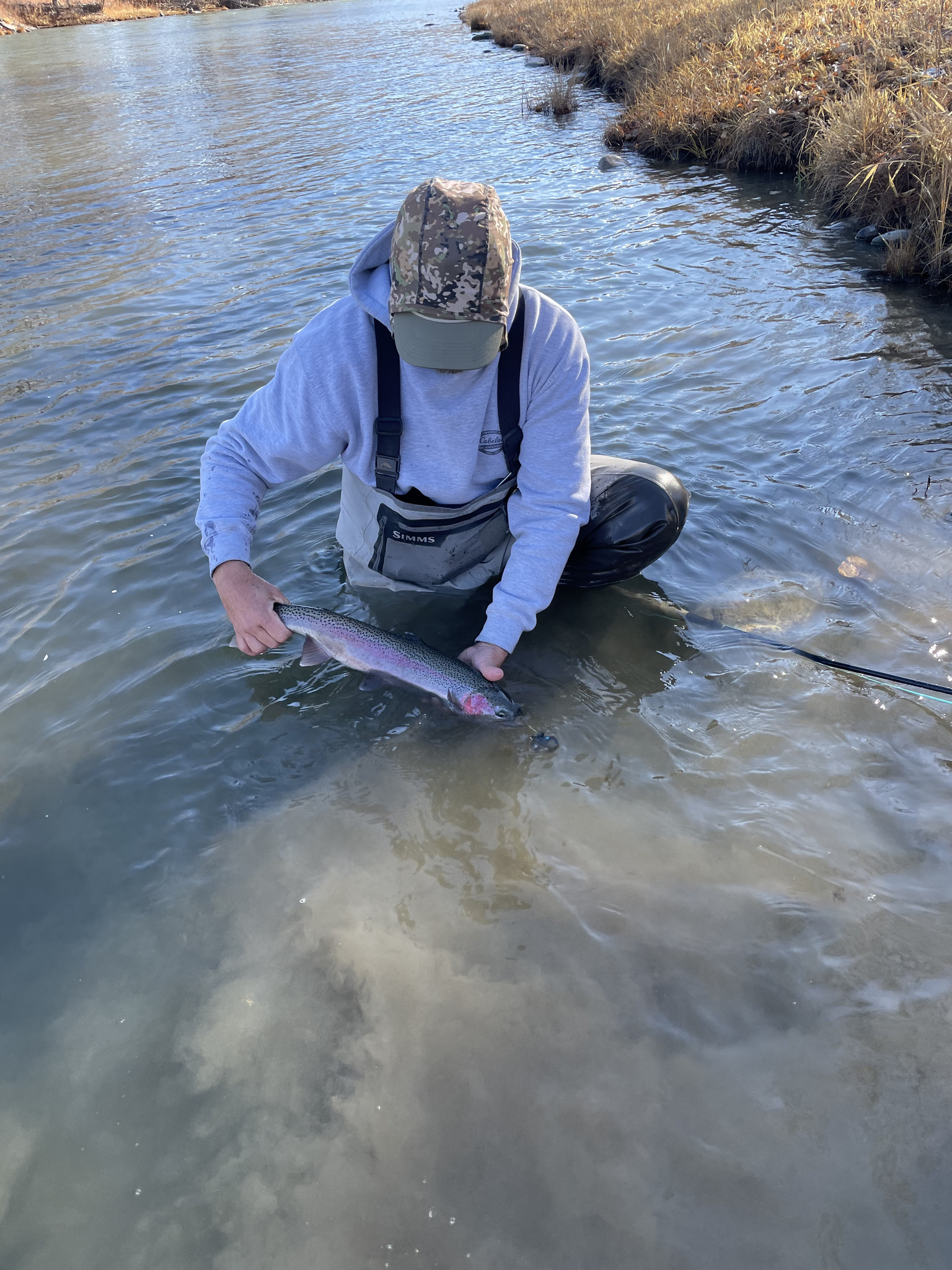 Steelhead fishing report for The Salmon, River in Salmon, Idaho.
Fishing Report
Nov. 19 2021 – Nov. 26 2021
The Salmon River in Salmon, Idaho is currently running at 973 CFS. I would expect that number to rise back to over 1000 CFS with the precipitation today. Water temps have been in the mid to 30's most days with the occasional 40 degrees here and there. Visibility is still great at about 3-4 feet. I haven't had to pull moss off my fly in quite some time, so it's good that maybe that is coming to an end.
We have heard of several fish being caught over the last week. Still, most of the Steelhead are being caught below the Middle Fork, but we've been fishing mostly around town and have had some success. Hoh-bo Spey's, Burnt Chicken's, Willie Nelson's and Fish Taco's have been working excellent lately. Again, all those pattern's in black have been great.
It looks like it's going to be a beautiful weekend with temperatures in the 50's! You won't catch any if you don't go, so I encourage you to get out there and fish! Make sure you take a look at our online store, we have plenty of gift items in stock that would make any angler happy!
Logan