Posted on
By Sierra McAdams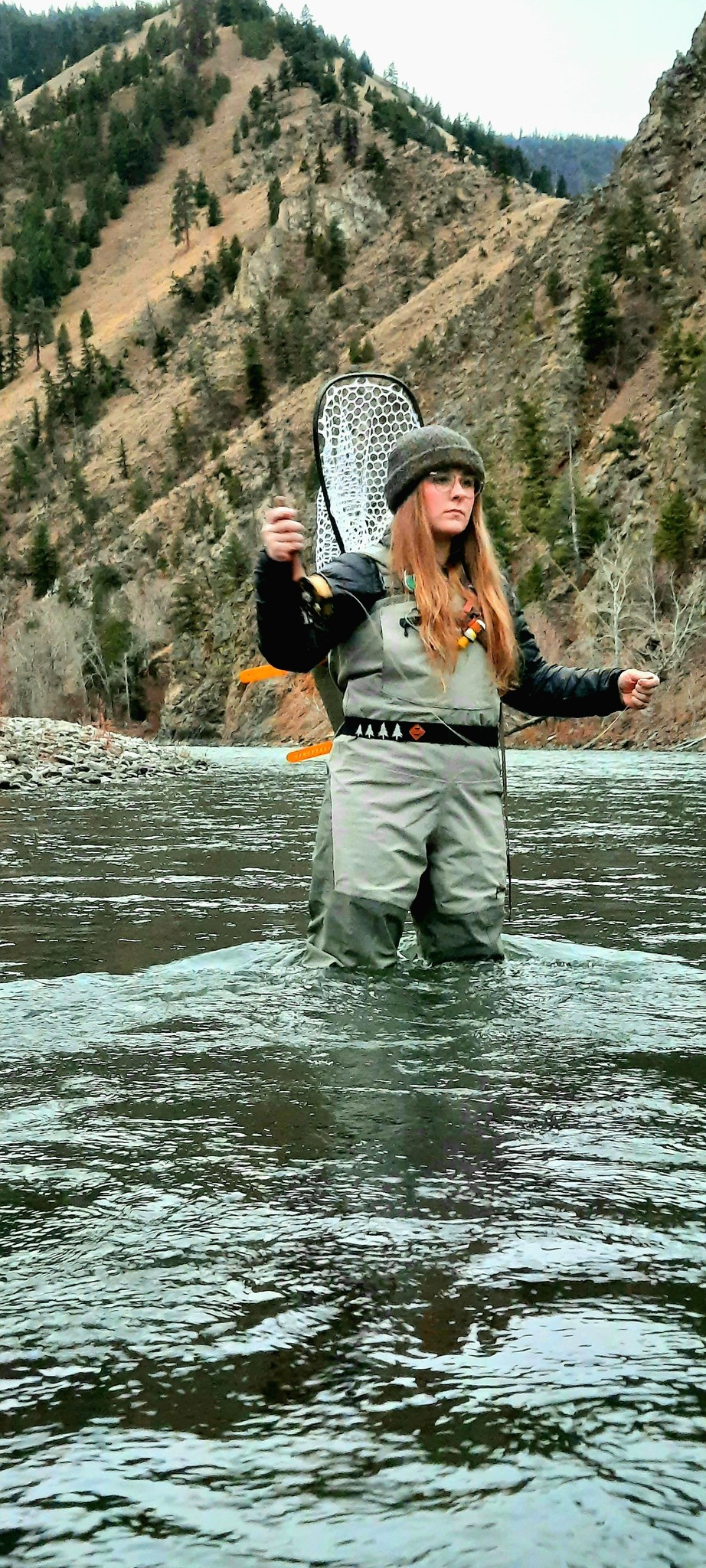 2021 was a whirlwind, but that didn't stop us here at the shop from going out and putting this gear to the test!
Here is shop employee Sierras favorite gear from this year!
2021 Gear Guide And Employee Gear Picks
2021 was a whirlwind for the fly fishing and outdoor industry. The influx of new anglers swooped the country, people have started to take refuge in our great outdoors. With this came many different feelings (we'll focus on the positive!) spreading knowledge of conservation of these beautiful rivers and streams and the inivation of new fly fishing gear! 
Industries have gone above and beyond with new and improved gear, making your angling experiance the best it can possibly be! 
Here at the Salmon River fly Box we have taken these products and have put them to the test. 
Here is are some of our employees favorites!
1-Simms Womens Freestone Z Waders
Waders and female anglers…a sensitive subject if you ask me, but Simms has put this argument to bed. This year i switched over my waders from a very popular brand to the Simms Freestone Z waders for many reasons. I had been curious of the side zipper for some time and was interested on how this would positively affect my day on the water. Right off the bat, I found ease sliding my waders on with the zipper unzipped. layered with fleece pants, and a puffy jacket, i was easily able to pull my waders up without getting my layers bunched up (if you're a angler, you know this is amazing!) which leads me to add the accessibly when needing to go to the bathroom, this was as easy as it could be.The durability of the Freestone Z waders surpassed any wader i have owned. Bush wacking my way through rose bushes and willows smacking me in every which way, these puppies have held up wonderfully. The fit was spot on as well. As a short woman with a strong build, the height size "regular" fit my 4ft11" height great. No riding up or rubbing under the armpits. The size "medium" gave me ample room to bend down and net a fish or to simply put my boots on. My main focus was room around my hips and thighs, and it does just that.
These are a WIN for me!
2-Fishpond Thunderhead Submersible Sling Pack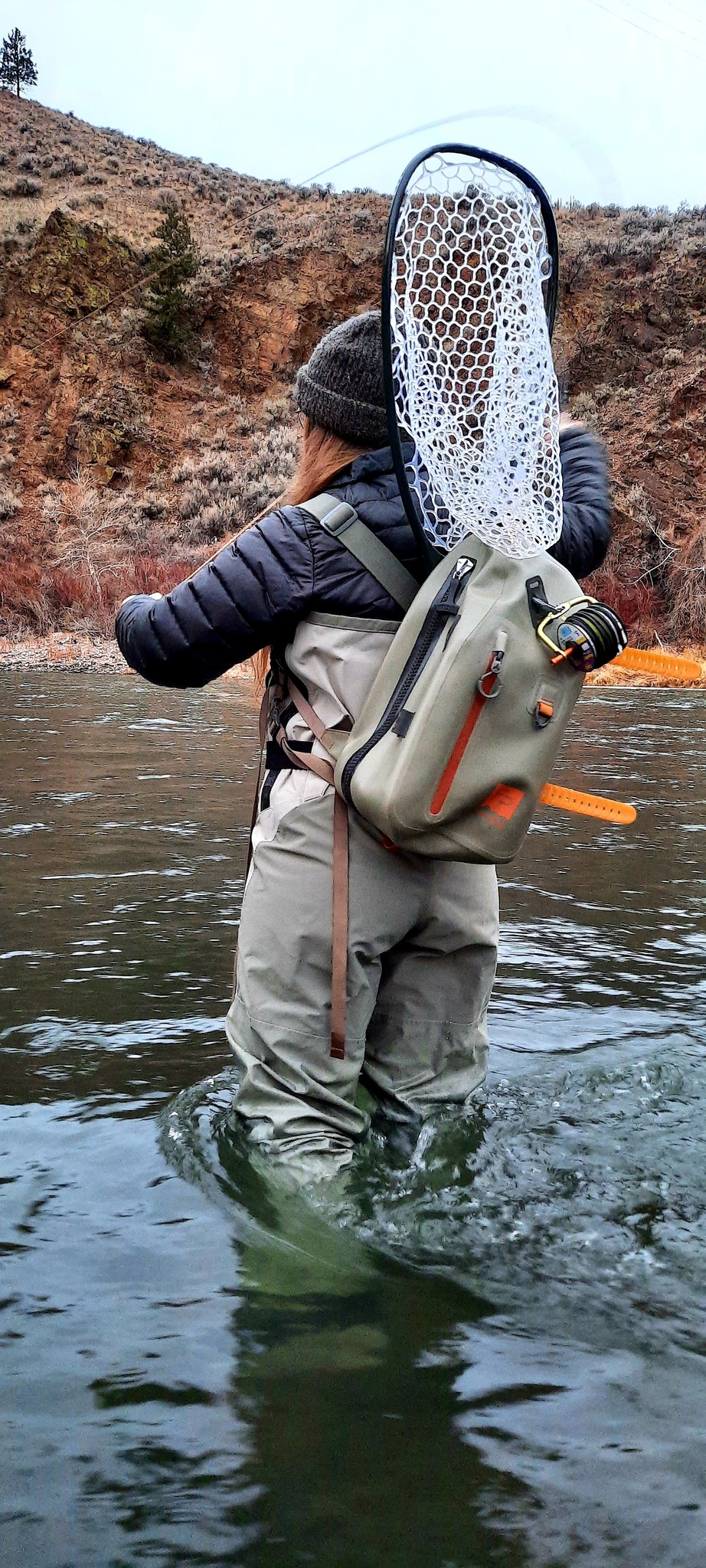 This pack has been a staple in my every day fly gear. I have found it to be very difficult to find a sling pack that fits properly on my female body. The sling on the pack isn't as thick as most sling packs, it has a slender form to it, making it fit my smaller shoulders and not rubbing my neck. With that said, it lies comfortably over my chest as well. Another pro on this pack is its full waterproof zipper and fabric. Im usually wading in waters that aren't too deep for most people but to me, it gets deep quick, so to have a fully waterproof pack was very important. The lariat straps give me options for strapping down my rod tube and the net slip that sits behind the backing of the pack is unnoticed when being used.Its spacious interior allows me to add whatever extra layers i need, any size fly boxes, and of course a mid day snack!
Always being on old dirt roads bouncing from hole to hole, I needed something to protect my rod, whether it be in the Subaru or in the rod vault on the truck. I kept finding that my line would be all tangled after a few miles on any dirt road. The line would be loose and unspooling off my reel and the untangling process lasted much longer than i wanted. The Scientific Angler Rod Sleeve reduced all tangles and the adjustable bungee cord that wraps around the reel base keeps my reel and line nice and tight as I drive.
THIS PRODUCT IS A GAMECHANGER!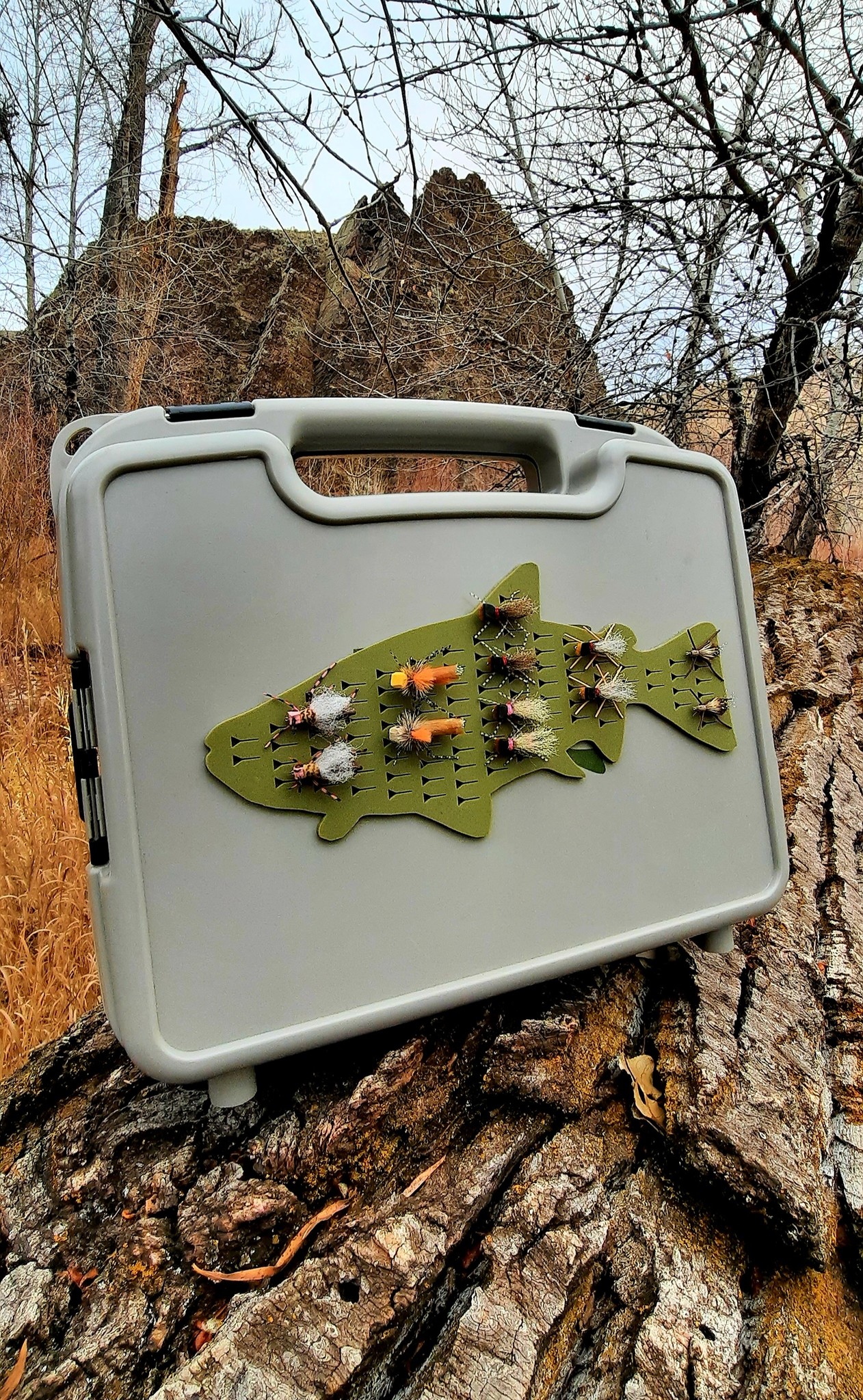 Simple, convenient and durable. Perfect for slapping on the cooler, on your fly deck, or on a larger fly box, really wherever you want. 
Sometimes time is of the essence and changing flies out on the boat can be a bit cumbersome when you're approaching a one cast hole and you're digging in your bag for that certain fly that you know will kill it. Reduce all that hassle with having all your flies ready in front of you on this large, silicone fly patch….and its a cool shape!
5-Rio Blade Runner Fly 
The hopper game has changed, and Rio has changed it. This fly was my daily go to this summer. The presentation and the longevity blew me away. Made with the Rios Steel Plow in mind, its nice large poly wing is easy for anglers to see. Its split body makes for superb buoyancy and smooth gliding across buggy waters. 
A tip on this fly, buy as many as you can! 
For many years I stuck with what I was comfortable with when it came to fly line. Until i was convinced to try Scientific Anglers Amplitude Infinity line.Made a half size heavy for a full loaded cast, this line provides accuracy, and power. Its double texture works together to add ultimate floatation near the tip, and superior shooting ability. Aiding for long distance casts and quick mends, this line has won my heart. I highly suggest any serious angler to buy this line and put it to the test. You wont be dissapointed.