Posted on
By Logan Stringham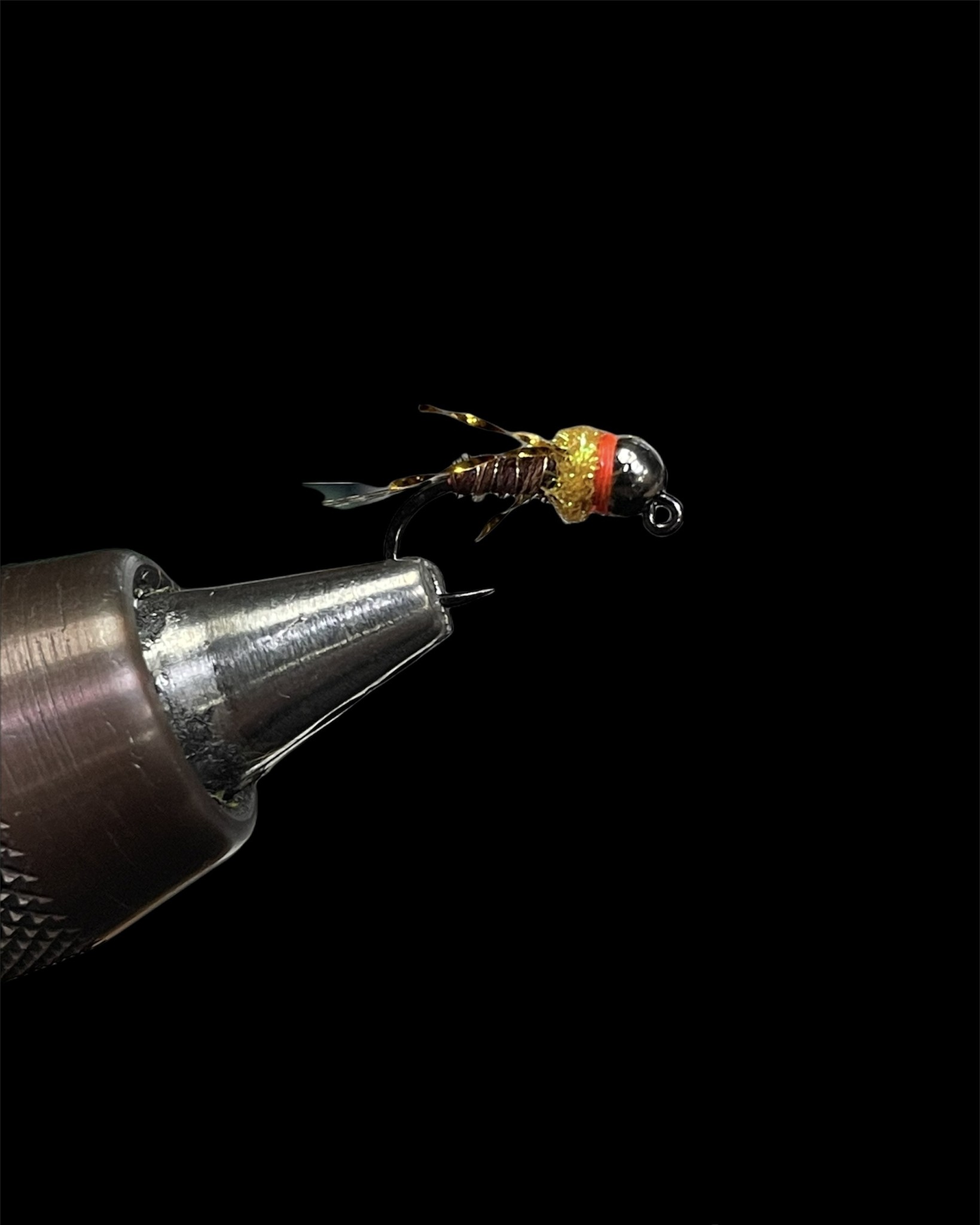 Description on an underrated trout fly.
The French Dip
We've talked about a few different steelhead flies that I like:
For their effectiveness
For their minimalistic design
When I think about trout flies I prefer, the list is much longer and there are a lot more variables. Dry Flies, emergers, nymphs and streamers, trout flies can get complex and confusing depending on what time of year it is, what's hatching and what's not, and river conditions. If you're new to this, fly fishing can get really intimidating in a hurry.
If you've been to our shop, you probably know that we are big advocates of European-Style nymphing. I believe this is partly because one of the rivers that runs right in our backyard is tailor-made for euro-nymphing. The water is fast, deep and full of large Rainbow Trout. In the Spring it's home to one of the best Caddis hatches I've ever seen, with no fish working them on the surface. This can be rather disappointing and defeating.
For streams like this you need sub-surface flies that can get down to the fish in a pretty heavy current. The French Dip is that fly. I've had the pleasure of fishing this fly almost all summer and into Fall. It checks the boxes for what I like in a fly. Super effective and there isn't a lot to them. The great thing about these Euro-style flies is that they are super durable. This is super important because these flies are going to be dancing on the rocks in the bottom of the stream. Having a variety of these flies with different size tungsten bead heads can be helpful for streams that have a lot of stream depths. 3.3 mm tungsten bead in any color is what I go to normally.
These flies don't have to be fished on a euro-style rig only. I routinely use this fly on regular 9' 5wt rod. It makes a very good point fly on a double nymph rig with an indicator. Pair this fly with an unweighted nymph, and you should see your fish numbers increase. I typically add a Copper John or a Beadhead Prince nymph as the dropper. Your "point fly" will help bring the unweighted fly down to the fish.
I encourage you to give this fly a try next time you're out. This is also a great beginner fly when it comes to tying your own. It requires very few materials and the materials you do use typically go a long way.
At the bottom of this page, there's a video of it being tied and a materials list as well. While you're down there, I encourage you to sign up for our newsletter. We have some big sales coming up in the next few days, but we're limiting it to subscribers only.
We hope everyone has great Thanksgiving, hopefully you get some time to get out on the water.
Go Fish!
Logan
Materials:
Hook: Kumoto Kumoto KJ2322 #16
Bead: 3.3mm Slotted Tungsten Bead – Black
Tail: Dark Speckled Coq De Leon
Rib: X-small Gold Ultra Wire
Body: Pheasant Tail Fibers
Thorax: Orange Ice Dub/Gold Krystal Flash
Thread: 8/0 Fire Orange Uni-Thread