Hoh Bo Spey Fly
While it seems like the list for effective Steelhead flies is endless, there is one that sticks out in my mind as "perfect". Charles St. Pierre's Hoh Bo Spey is a light, unweighted fly that is easy to cast, somewhat simple to tie and has been proven effective time and time again here on the Salmon River and on many other rivers in the North West United States.
The varieties are also endless. I tie it on a shank, but it can also be easily tied on a tube. The Hoh Bo Spey can be tied in a multitude of different colors. Here on the Salmon, I typically use some sort of black variation but have seen them tied in almost any color combination you can think of. I think the appeal to this fly is that it is super light and easy to cast. No need for dozens of materials all cramped together on one shank or tube. This fly is effective and minimalistic….perfect.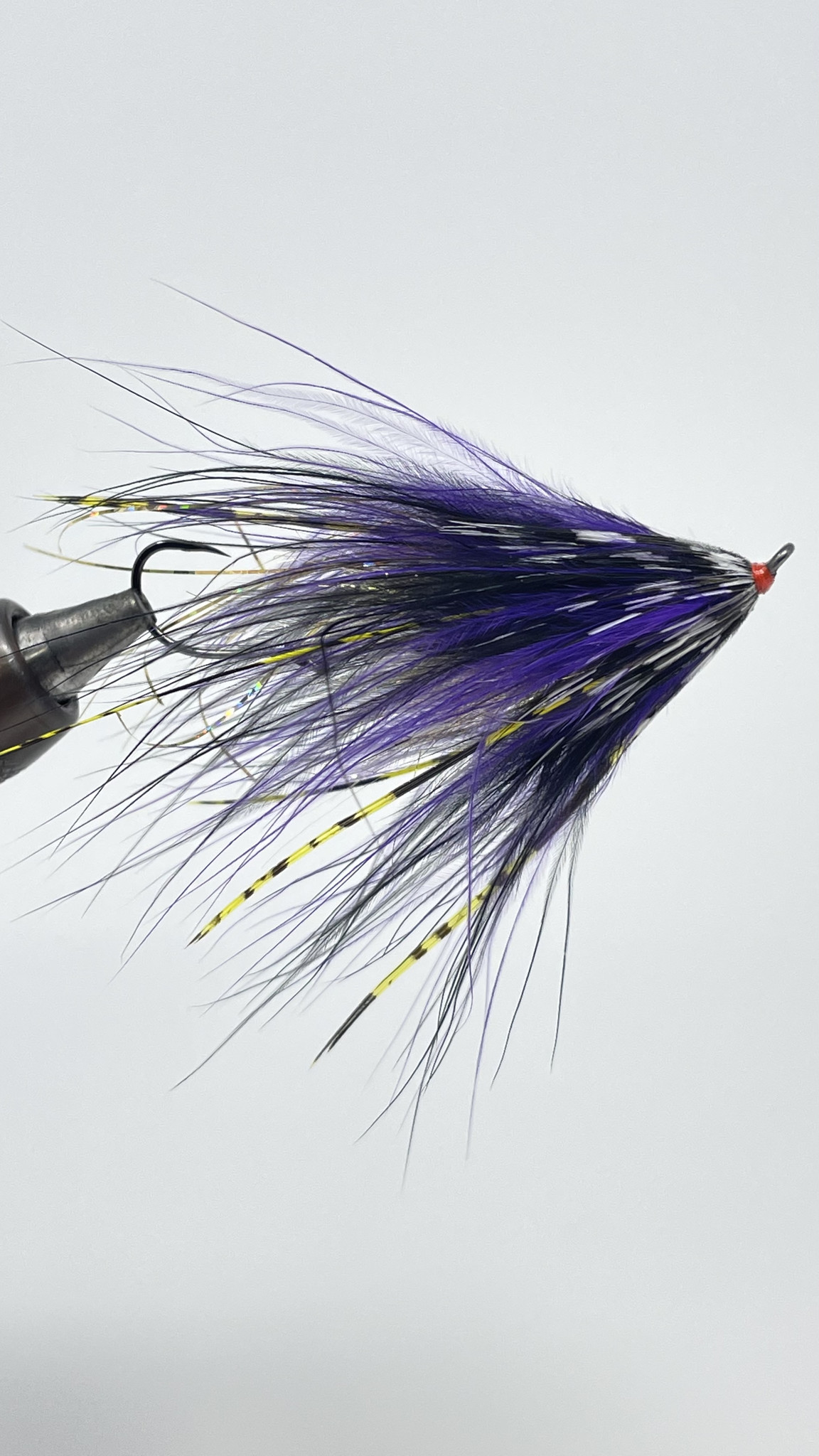 The real test, however, is how it looks swinging through your favorite Steelhead run. The Hoh Bo Spey has plenty of movement between the marabou and the guinea feather. The sparser it is tied; the more movement is visible. One of the most common mistakes I see made in tying this fly is over doing it when it comes time to wrap the marabou. It's something I struggled with early on as well. It isn't until you see one in the water that you realize, like a lot of things in fly tying, LESS IS MORE.
I encourage everyone to put one of these on the end of your leader for a day. I think most will enjoy it purely because it's easy to cast, but for the way it swims too. If you're just getting into the wormhole that is tying Steelhead flies, I believe this is one of the patterns everyone should start with.
Bottom line up front, this is the perfect all-around fly for the beginning Steelhead angler.
Materials can be bought in the online store or in the shop. Below you'll find a list of the materials as well as a time-lapse video of it being tied by yours truly.
Lady Amherst Pheasant Tail-Natural
Happy Fishing,
Logan