Fishing Report Nov 12 2021-Nov 19 2021
Salmon River Fishing Report 12 Nov. 2021-19 Nov. 2021
The Salmon River is currently flowing at 1050 CFS and temperatures are now in the low to mid 40's. Visibility is now in the 3-4 foot range and is totally fishable. 
Lots of reports of Steelhead being caught above and below town. Willie Nelson's, Al Green's and Miles Davis' fly patterns have been very effective and continue produce fish. With the water clearing up some, I think the fish would probably go after some more colors other than black. I tend to stick to dark flies like black and purple on cloudy days and colorful flies like pink and yellow on brighter days.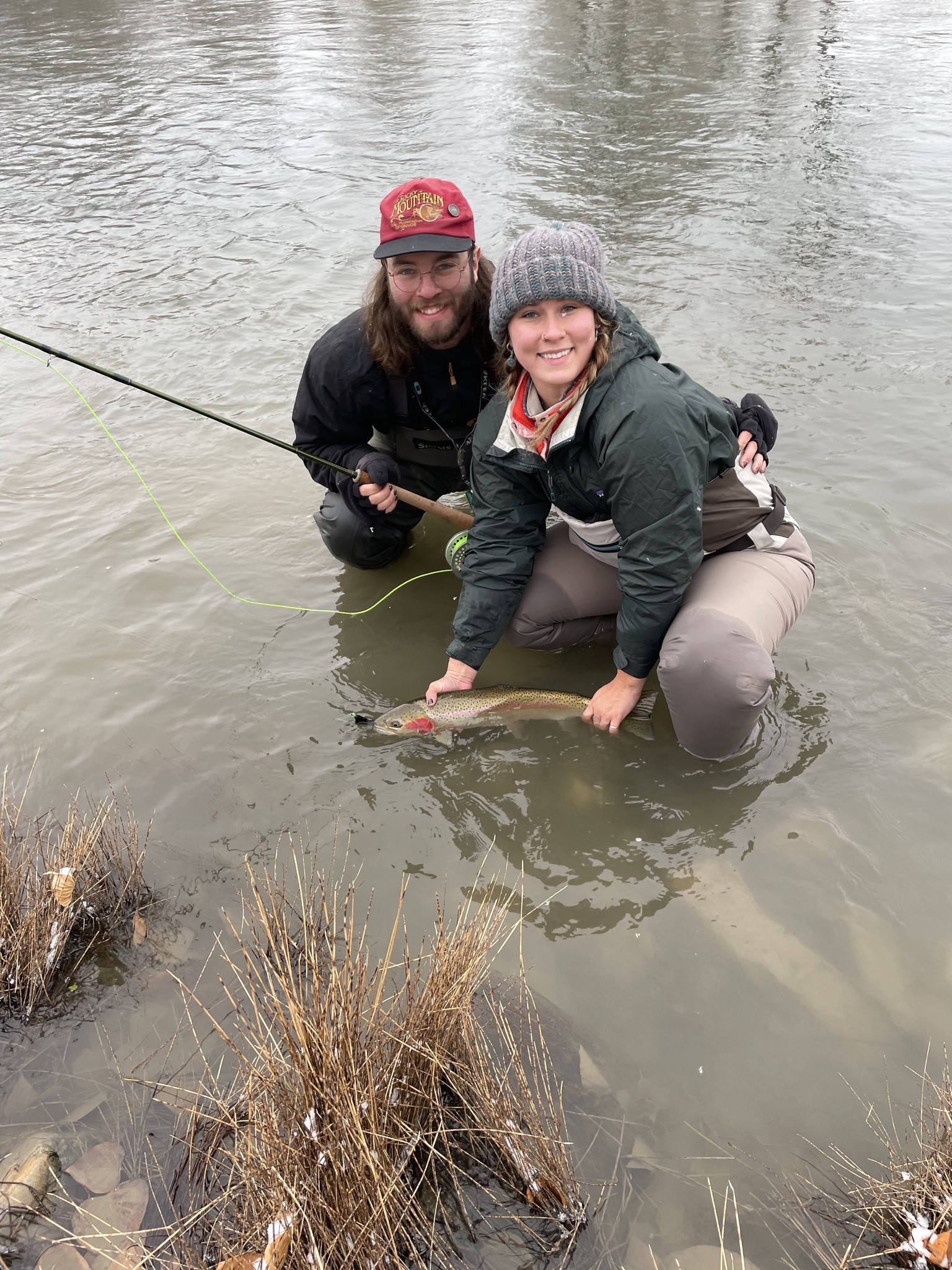 We were able to sneak out one day last week with some friends of the shop and ended up running into a nice hatchery fish. The only way you can catch them is if you go. So you should get out there fish!
We hope everyone has a great Thanksgiving! We will be closed on Thursday but we'll be back at it on Friday. I encourage you to take a look at our new website and sign up for our newsletter. The newsletter will contain new product updates, tips and tricks and even some discount codes for our online store that will be exclusive to subscribers. You can sign up by going to the very bottom of this page and entering your email in the subscribe box.
Happy Fishing!
Logan
Chris Brown

Posted on saturday 20 november 2021 00:17

Thank you!
Show more